There's still time to signup!

Fall Session begins Tuesday, September 6th
We are so excited for Joyful Noise's expansion this fall, with three parent & child levels offered: toddlers, three to five year olds, and babies! Our registration is open (scholarships also available); head over to the Registration tab to signup!
Dates for all

14-week fall sessions

:
Tuesday, September 6th through Saturday, December 17th
no classes November 22nd through 26th
Schedule:
Tuesday
Thursday
Friday
Saturday

9am Cycles of Seasons

9am Family Music

9am Family Music- CLASS IS FULL

10am Family Music

10am Cycles

10am Cycles

10am Cycles
- CLASS IS FULL

11am Babies

11am Babies
Class Descriptions:

*Note: All classes are for grownup and child to attend together. Pick the level that seems most suited for your child developmentally and where they would succeed, rather than sticking strictly to the age parameters.

1. Family Music: Forty minute toddler class, typically for ages 16 months through three years old. Involves child independently moving in macro and micro ways primarily via opposites like stomping vs. tip-toeing, playing our instruments smoothly vs. short and disconnected, etc. Activities include circle and partner dances, grownups and children encouraged to join in singing throughout, lap rides, lullabies, and exposure to many kinds of early childhood instruments.
Cost breakdown:
Tuition for 14 weeks: $240
"Play With Me" materials include song book, CD, and jingle bells: $35.25
Sales Tax 10%: $3.52
Total: $278.77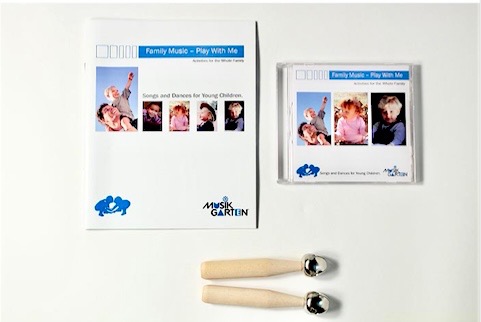 2. Cycles of Seasons: Forty minute class, typically for three to five year olds. This class emphasizes exploring our imaginations together, whether through going on a make-believe visit to the farmers fair, or getting our boots on for a day of pretend sledding. Verbal storytelling is also a treasured element of the class, so an attention span of at least two minutes is ideal. Other activities include singing throughout, dancing, and focused listening and identification (via animal cards).
Cost breakdown:
Tuition for 14 weeks: $245 ($17.50/class)
"Wind Dancers 1 and 2" materials include two song books and two CDs, 12 featured animal cards: $43.25
Sales Tax 10%: $4.32
Total: $292.57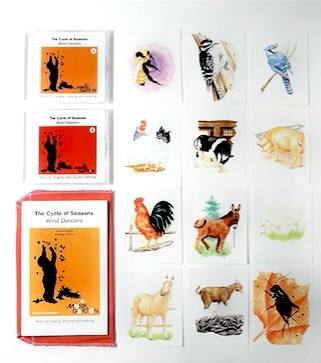 3. Babies: Forty minute class, typically for newborns through 15 months. In this class, the grownups are the ones moving around with their babe in arms rather than the children expected to be mobile. Grownups are the main students! Activites include lots of singing, circle dances, tickles, and instrumental play. Find support and encouragement here through making connections with other parents in the area!

Cost breakdown:
Tuition for 14 weeks: $240
"Babies 1" materials include drawstring bag, song book, two rhythm sticks, shaker, CD, scarf: $41.50
Sales Tax 10%: $4.15
Total: $285.65